CULINARY DELIGHTS AT s'HERZL
CULINARY DELIGHTS AT s'HERZL Explore the menu of the restaurant s'Herzl and pamper yourself with dishes from authentic Salzburg cuisine from Executive Chef David Kowarik and his team. The house patisserie of the restaurant offers a selection of delicious desserts and cakes.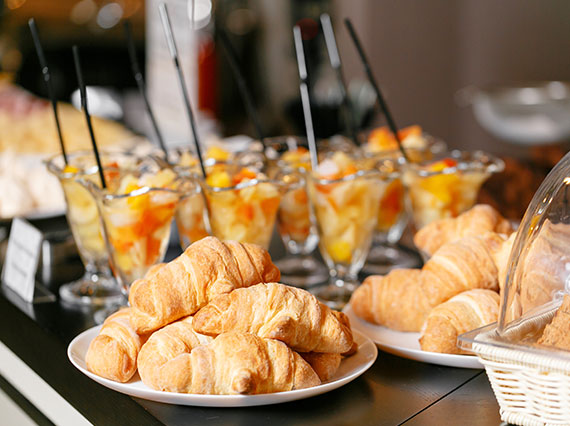 Weekly Menu
Menu as well as Weekly Menu
Spareribs Wednesday & Daily pork roast
Every Wednesday from 12 noon our Herzl ladies serve you fresh spareribs with homemade potato chips and 3 kinds of sauces. Enjoy every day from 12 noon our oven fresh roast of pork with dumplings and cabbage.